Setting default equipment for an equipment category
You can define a default selection for the automatic import, which is automatically linked to the new activity. Of course, you can set this default selection separately for each equipment category (e.g. running shoes) and each sport. To do this, go to the configuration of your equipment, select the appropriate category to edit and select one or more objects as default.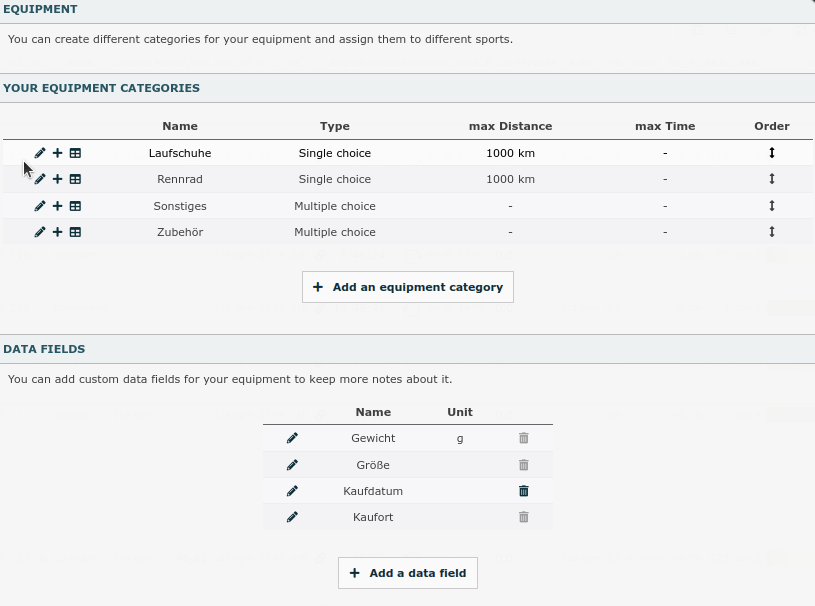 Related articles
Didn't find an answer to your question?
Please let us know if you have wishes or have encountered bugs. We give our best to make Runalyze as good as possible for you. - Therefore we would be interested in your suggestions for improvement. In general most questions, problems and ideas are more appropriate to ask in the forum.