Adjust sport mapping/Edit internal sport
From time to time we add missing (internal) sports to improve the automatic mapping during import. In that process we look for the already created custom sports and if we see a "matching name" we adjust the internal sport for that entry. But this does not always work directly because of the many languages and namings.
Adjust internal sport
To adjust the internal sport simply go to the sport settings overview. Custom sports will appear in the "Others" section (but there are not only custom sports)

Click on the edit pencil to go to the individual sport setting.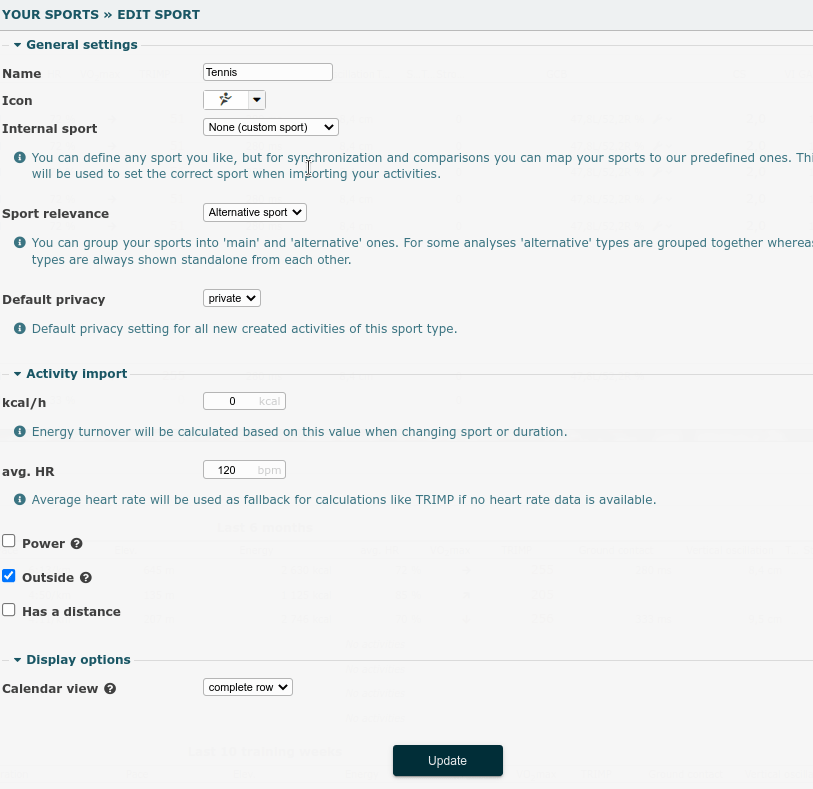 Adjust the internal sport and update the settings. That's all.
Related articles
Didn't find an answer to your question?
Please let us know if you have wishes or have encountered bugs. We give our best to make Runalyze as good as possible for you. - Therefore we would be interested in your suggestions for improvement. In general most questions, problems and ideas are more appropriate to ask in the forum.