Configure your databrowser
All values you see in the databrowser are adjustable. You have the choice You are spoilt for choice - there are many values you can see in the activity overview (we call it Databrowser). Select the values that are most interesting to you. And since we are constantly working on RUNALYZE, it is worth visiting here from time to time.

Go to Configuration > Dataset. You will see a list of all available dataset options: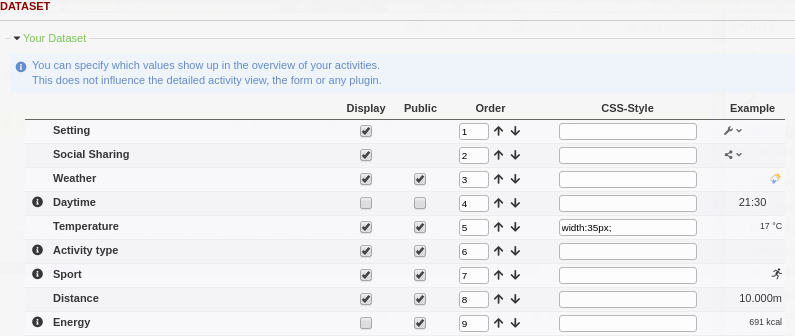 You can order the dataset options, enable/disable the values you want to see, set individual values to Private/Public (for your public activity list).
Related articles
Didn't find an answer to your question?
Please let us know if you have wishes or have encountered bugs. We give our best to make Runalyze as good as possible for you. - Therefore we would be interested in your suggestions for improvement. In general most questions, problems and ideas are more appropriate to ask in the forum.