Share your profile or activities
By default, all your data in RUNALYZE is only visible to you and only you. But you can publish individual activities or your athlete page. Check your privacy settings at ("Configuration -> Privacy"). As soon as you have enabled your public athlete page you will see a chain symbol at the databrowser, which will redirect you to your athlete page.


At your "Privacy settings" you will find some widgets you can share on your blog or in forums.
There will be more "Basic" community features in the future within Runalyze. We don't want to be a another social network, but some basic community features are also important for us.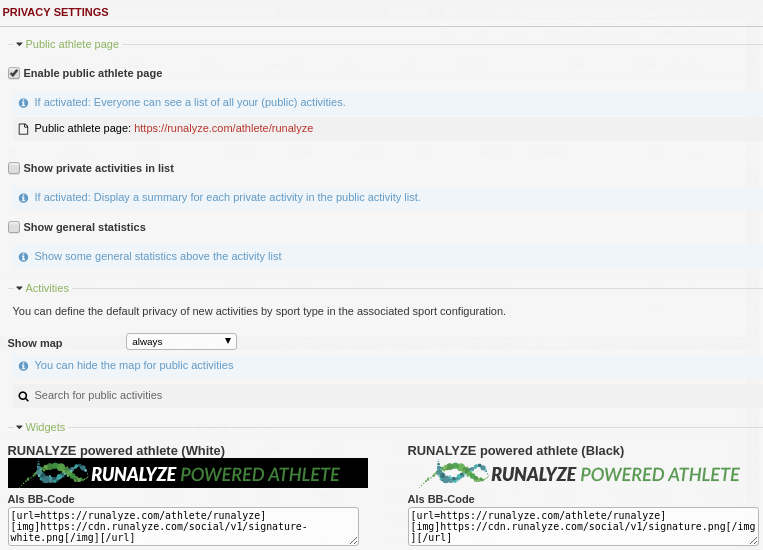 Related articles
Didn't find an answer to your question?
Please let us know if you have wishes or have encountered bugs. We give our best to make Runalyze as good as possible for you. - Therefore we would be interested in your suggestions for improvement. In general most questions, problems and ideas are more appropriate to ask in the forum.