Tool: Trend Analysis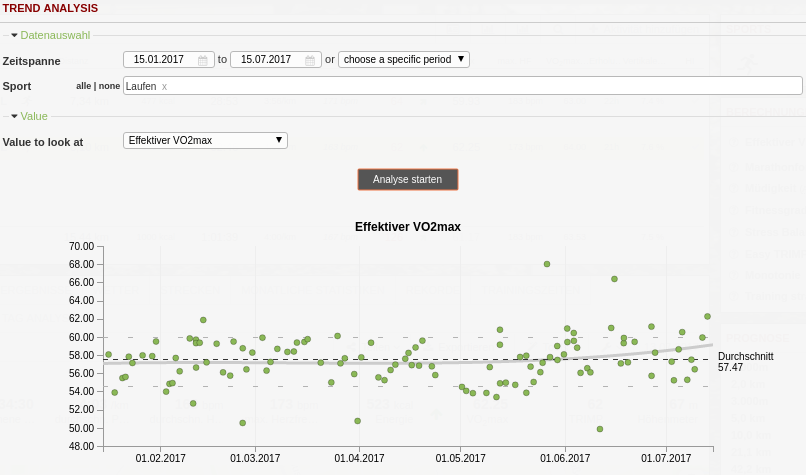 There's a tool to keep an eye on the long-term progress of your activity data. The trend analysis tool allows to plot single activity values (e.g. pace, distance, duration, running dynamics, …) for a given period to see how your values evolved. This way you can check the long-term trend of your metrics like cadence or pace.
In addition to the activity values, which are shown as points, median, 10%- and 90%-quantile and a polynomial trend line (fourth order) are shown.
Related articles
Didn't find an answer to your question?
Please let us know if you have wishes or have encountered bugs. We give our best to make Runalyze as good as possible for you. - Therefore we would be interested in your suggestions for improvement. In general most questions, problems and ideas are more appropriate to ask in the forum.